Hooray I hear you cry! The Bake Off is back with a new bunch of talented bakers that have already begun to impress the legends that are Paul and Mary (as well as Mel and Sue who scrounge for pieces of cake!)
However, it hasn't been short of criticism so far. Firstly, the Bake Off caused a fiasco when it revealed its bakers earlier on in the month, before they entered the big tent on Wednesday night. BBC organisers decided it would be a marvellous idea to stereotype the colour of the icing that the bakers appear to be mixing, blue for the boys and pink for the girls.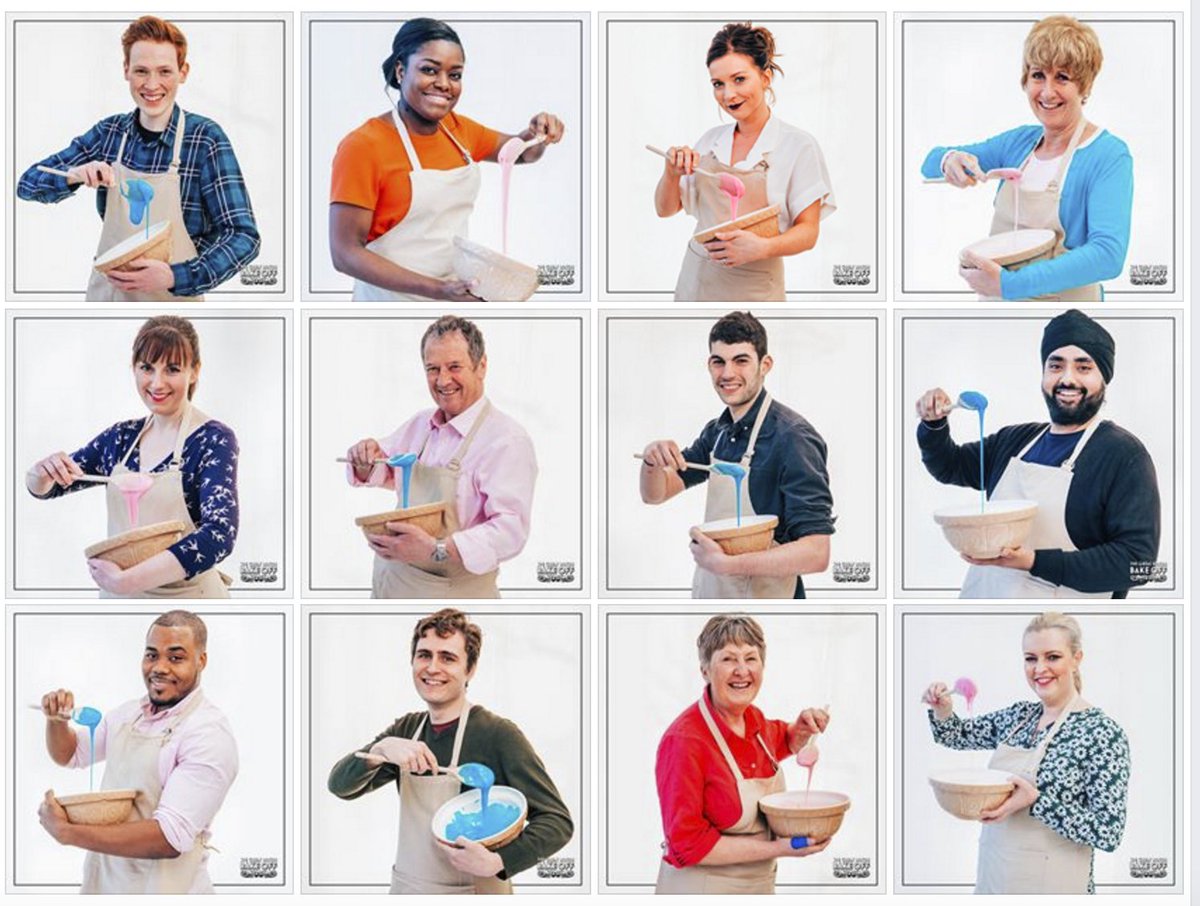 The BBC did not comment on this decision, nor did it respond to the criticisms made by fans upon the release of the pictures. Last year, the BBC made the colour of the icing uniform (pink) across all its contestants in its promo pictures. Thus, we can see why this sudden change of direction through the BBC's representation of its contestants has sparked outcry by fans as it is considered against the norm for the programme. This example reiterates the powerful nature of the media and representation in projecting images of gender, but also GBBO fans desire and yearning for the rejection of gender stereotypes.