As Eurovision gets nearer, the host city of the event Kyiv is preparing to welcome international Eurovision audiences and fans. This week, pictures were released depicting the colouring in of Kyiv's 'Friendship Arch', which was built in 1982 to mark the 60th anniversary of the Soviet Union (during the time when Ukraine was a socialist state under the USSR). The monument is due to be demolished as part of a wider national policy to decommunise the country, which will be replaced by a commemorative monument to mourn those who have died in the recent conflict of Eastern Ukraine. It is interesting that since the dissolution of the Soviet Union, this arch has taken on alternative meanings to represent a Russian and Ukrainian friendship and relationship. This now, however, is far from reality.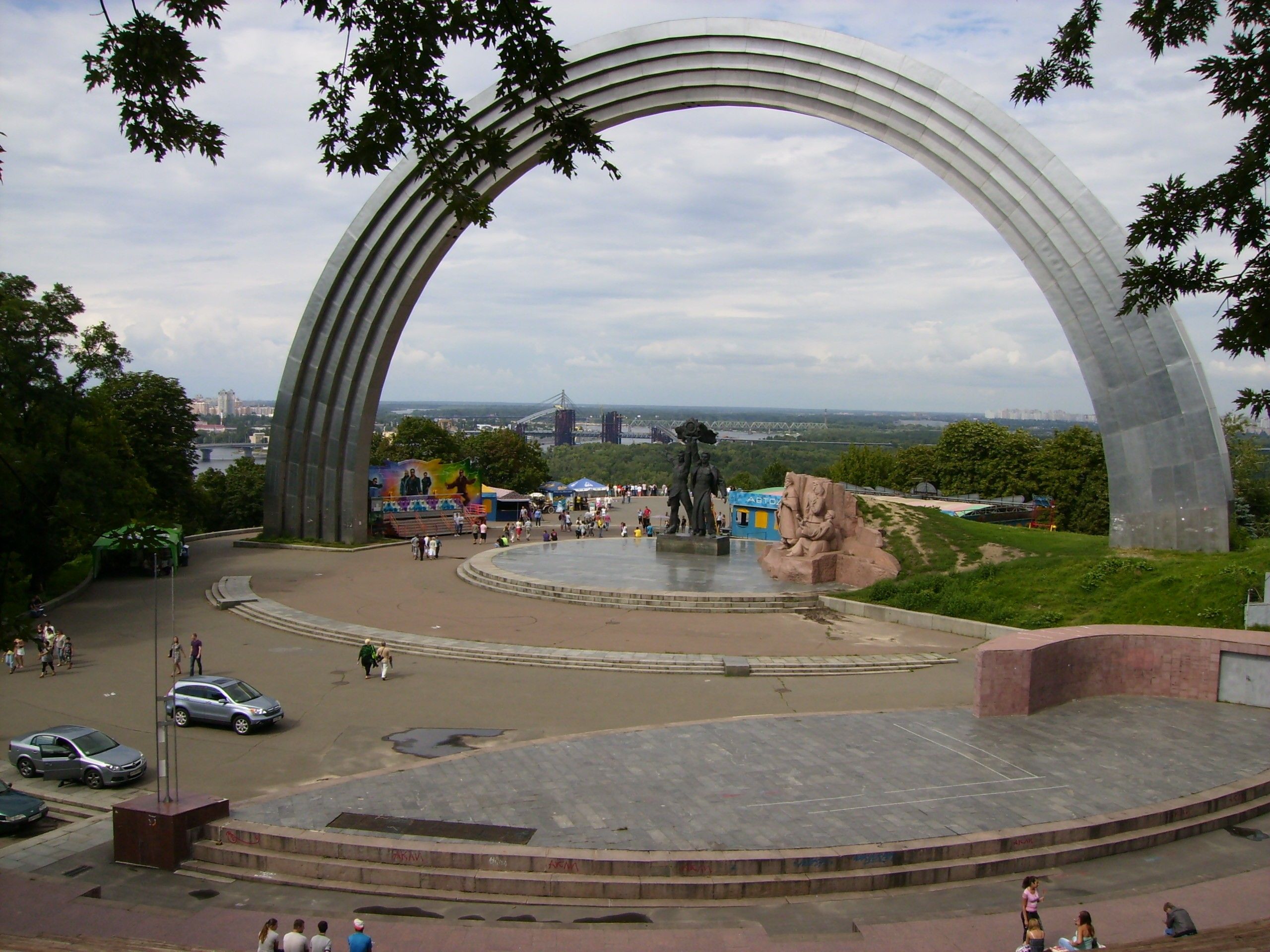 To coincide with the upcoming Eurovision Song Contest, city organisers will rename the monument as the 'Arch of Diversity', to fit in with this year's contest's slogan 'Celebrate Diversity'. Interestingly, the arch is currently being painted over in rainbow colours, in the order that they appear on the LGBT Pride flag (minus the red, however).
Consequently, this arch takes on alternative meanings, albeit temporary ones. Central and Eastern European nations are generally seen to be behind Occidentalist progressive LGBT politics. Academics have noted that sexual progressiveness is linked to a European modernity. Therefore, Eurovision organisers may be helping Kyiv and Ukraine to tap in to this rhetoric and be perceived as increasingly Western European; even though views surrounding LGBT politics in Ukraine remain conservative.
I suggest that this repainted arch could be a symbol of transnational LGBT rights activism because Eurovision, in itself, particularly since 2013 has showcased progressive Western European attitudes towards LGBT politics. For example, through Eurovision presenter narratives (host Petra Mede referring to her audience as 'dancing queens'), the performance of the woman in the beard, Conchita Wurst and promotions of marriage equality in Finland's 2013 entry. Eurovision can be seen as an empowerment project for LGBT people which is built on liberation, but could also suggest an Occidentalist colonisation of sexuality. It will be interesting to see how Eurovision organisers play out queer narratives (if at all) in this year's contest.